Explainer Journalism and Technical Writing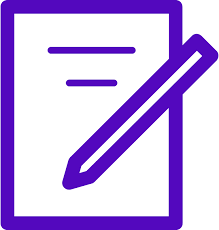 As expert communicators, we offer technical writing and explainer journalism services.
What are Technical Writing Services?
Technical writing is where the writer focuses on communicating technical information in a way that is more easily digestible for their intended audience.
What is Explainer Journalism?
According to FIPP, if traditional journalism focuses on the 'Who, What, When, and Where', explainer journalism focuses on the 'How and Why'.
We pride ourselves on not just being able to convey the facts but to explain the Why and How of those facts and provide a deeper understanding. This is especially important when dealing with scientific or technology based information.
Specialities
We have expertise in a wide variety of areas but our specialties are:
Energy
Energy Poverty
Energy Efficiency
Mental Health
Adolescent Mental Health
Therapy Styles like CBT and DBT
Featured Projects
Our latest project involved writing about racial disparties in energy customers for the Smart Energy Consumer Collaborative.
https://smartenergycc.org/racial-disparities-among-lower-income-energy-consumers-white-paper/